ST MARGARETSBURY FC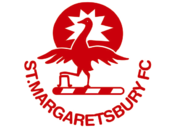 ST MARGARETSBURY FC
News Report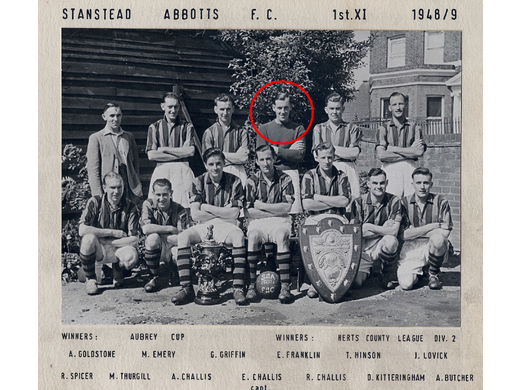 It is with great sadness that we announce the passing of Ted Franklin yesterday, aged 95. Born Edward Franklin in 1925, with the nickname of "Tiddler", he was our Goalkeeper in the Aubrey Cup winning team of 1948 and long time club supporter.
Ted was probably the closest geographical player and then supporter of the club, because he lived opposite the ground's main entrance. When he was fitter he would literally exit his back gate, down the slope to cross the road into the Recreation Ground.
As he lived so close, Ted volunteered to be the person who changed the 'Next Home Fixture' information on the sign that was used at the ground entrance. That was THE key local communication method back then and for many years, until mobile phones and social media became widespread by around 2010.
Despite his age, up to last season Ted would still walk from his house to watch and support our teams, and even though he was an Honorary Life Member he would always insist on paying to watch to support the club.
We offer our sincerest condolences to Ted's family and friends. We await advice on the funeral arrangements, especially within the changing circumstances of the Covid-19 restrictions.
Follow the site to get the latest news and results straight to your email